The WildSeed Team
Meet the all BIPOC core members stewarding the WildSeed Society!
April Goggans

April Goggans is an organizer, disrupter, abolitionist, and single mother of one of the dopest daughters ever. Originally from Colorado Springs, Colorado she is now a proud Southeast DC resident of 14 years. Ms. Goggans became a Core Organizer with Black Lives Matter DC in September of 2015. Her organizing work focuses on community power building, affordable housing and tenants rights, labor, large scale direct action organizing, intra-community violence, policing, police brutality, state surveillance, and the criminalization of dissent.

She launched #KeepDC4Me, an organization committed to finding non-police solutions to intra-community violence and ending police brutality, terror, and murder through principled action, community defense, mutual aid, and the building of alternatives. April has been organizing for more than 25 years and more than half of those years have been in southeast Washington, DC.
April is currently President of Chapter 250 (Administration for Children and Families Headquarters) of the National Treasury Employees Union (NTEU). Her chapter represents about 400 Bargaining Unit Employees. Additionally, April has a deep commitment to building international worker solidarity and has been selected to travel as part of labor delegations all over the world including South Korea, France, and Hong Kong.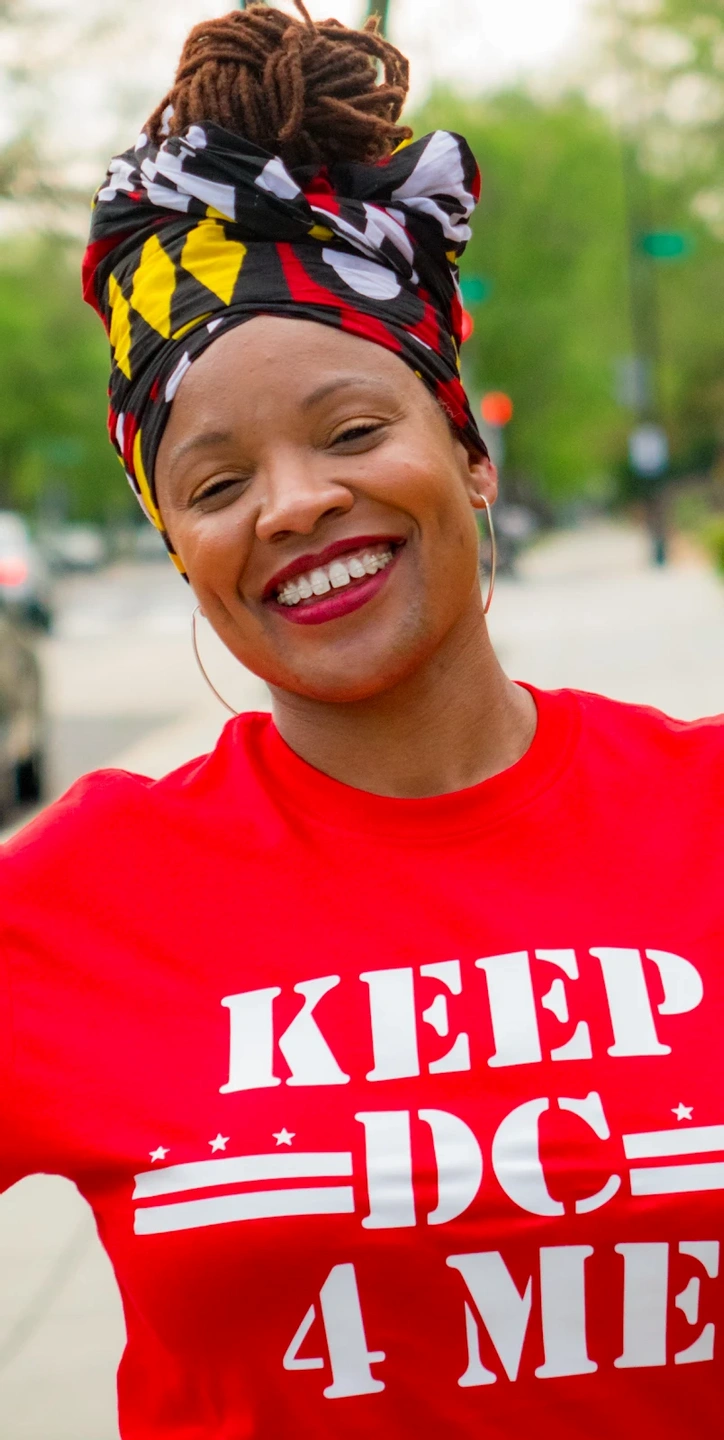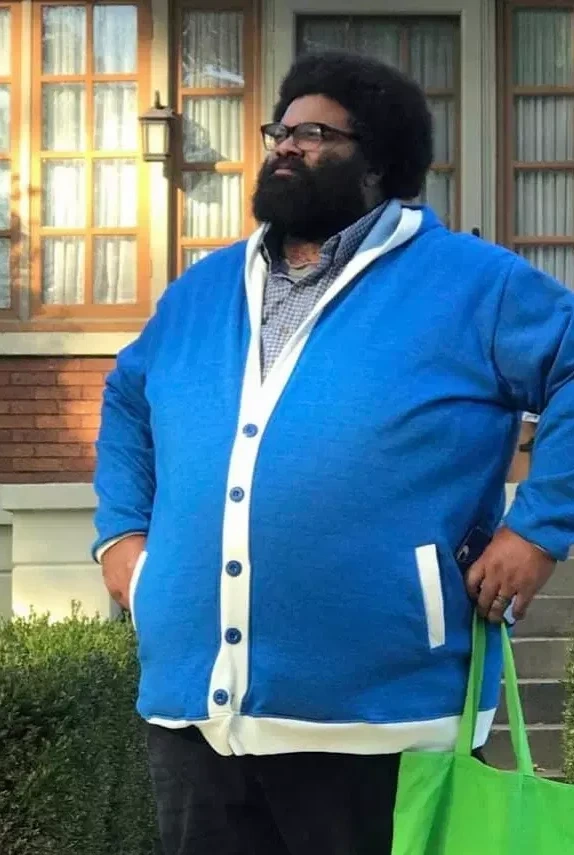 The Ferryman to the Future
Reece has put in his dues as visible leader, first a union organizer and then as the executive director of US Labor Against the War and now mostly works behind the scenes.
Part ferryman getting people where they need to be and part Griot sharing the wisdom that arises from what we do when we arrive, Reece plays an invaluable support role to many movement spaces.
Recently Reece has been working with Justice Before Peace to build a BI-POC led working class anti-imperalist movement grounded in ritual.
Erika Totten is a dynamic facilitator, pleasure activist, healer, spiritual life coach, and community builder from Washington, D.C. committed to the movement for Black liberation and the evolution of our collective consciousness. She is the founder and director of Unchained Visioning, a core member of Harriet's Apothecary Healer's Collective, and co-creator of Black Lives Matter: DC where she focuses on centering healing and visioning within activism.
From South Africa to Charlottesville, Erika creates and facilitates transformative healing spaces for Black, Indigenous, and People of Color of all identities to process racial stress and trauma, and to experience embodied liberation & collective Joy, in the midst of dismantling systems of oppression.
She is also a devoted wife and mother of two who organizes to build chosen families of health, restoration and radical love.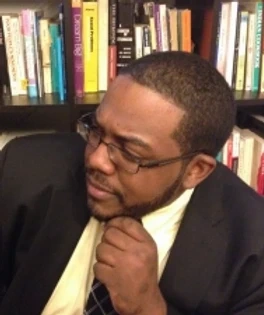 Aaron Goggans is a writer, facilitator, organizer and architect of the future. Aaron builds movement infrastructure before people know they need it and helps them achieve things even he never imagined were possible.
Aaron is a co-creator of Black Lives Matter: DC and a handful of other projects that have made liberatory marks on the world. He is currently the co-chair of the Fellowship of Reconciliation.
Sandra Kim identifies as a mystic for the (re)volution. She is publicly known as the Founder of Re-Becoming Human and Everyday Feminism. Sandra is dedicated to living into spiritual and social liberation in each and every moment and nurturing loving communities that support these intentions. She shares key lessons from her own ongoing healing journey between internalized oppression and spiritual wholeness - as a person with multiple marginalized and privileged identities, as an organizational leader, and messy human being.
Sandra's life purpose is to live in deep communion with Spirit and support others in listening for their inner guidance and reconnecting with the Divine. She serve as a walking temple for people to be able take refuge in and to learn how to take refuge in themselves, each other, and the Earth.
She also identifies as a lay monastic and has been practicing Zen Buddhism for almost two decades. She weaves together her Buddhist practice, animist cosmology, and energy work to offer healing and spiritual teachings.
Sheena Wadhawan is a consultant and coach supporting organizations and people to live their anti-oppression values. Sheena came to this work after over a decade as a social justice attorney in movements for economic justice, housing, civil rights, and immigrants' rights.
Sheena is a multi-lingual immigrant, woman of color, and survivor with lived experience of oppression. Sheena values compassion, transparency, and joy. Sheena recently discovered a beautiful outlet for her righteous rage in martial arts training, through which she connects with her Sikh ancestral lineage of joyful warriors.
Chany Singh

Chany Singh is a virtual assistant dedicated to supporting impactful initiatives seeking to make our society a more liveable, accessible, and joyful place to live.
Chany has been working as a virtual assistance and structural co-creator for the last five years and in her free time spends her time learning as much as she can.
She sees herself as a perpetual student and feels deeply called to continue opening her eyes to the social issues surrounding us so that she can show up more powerfully in service.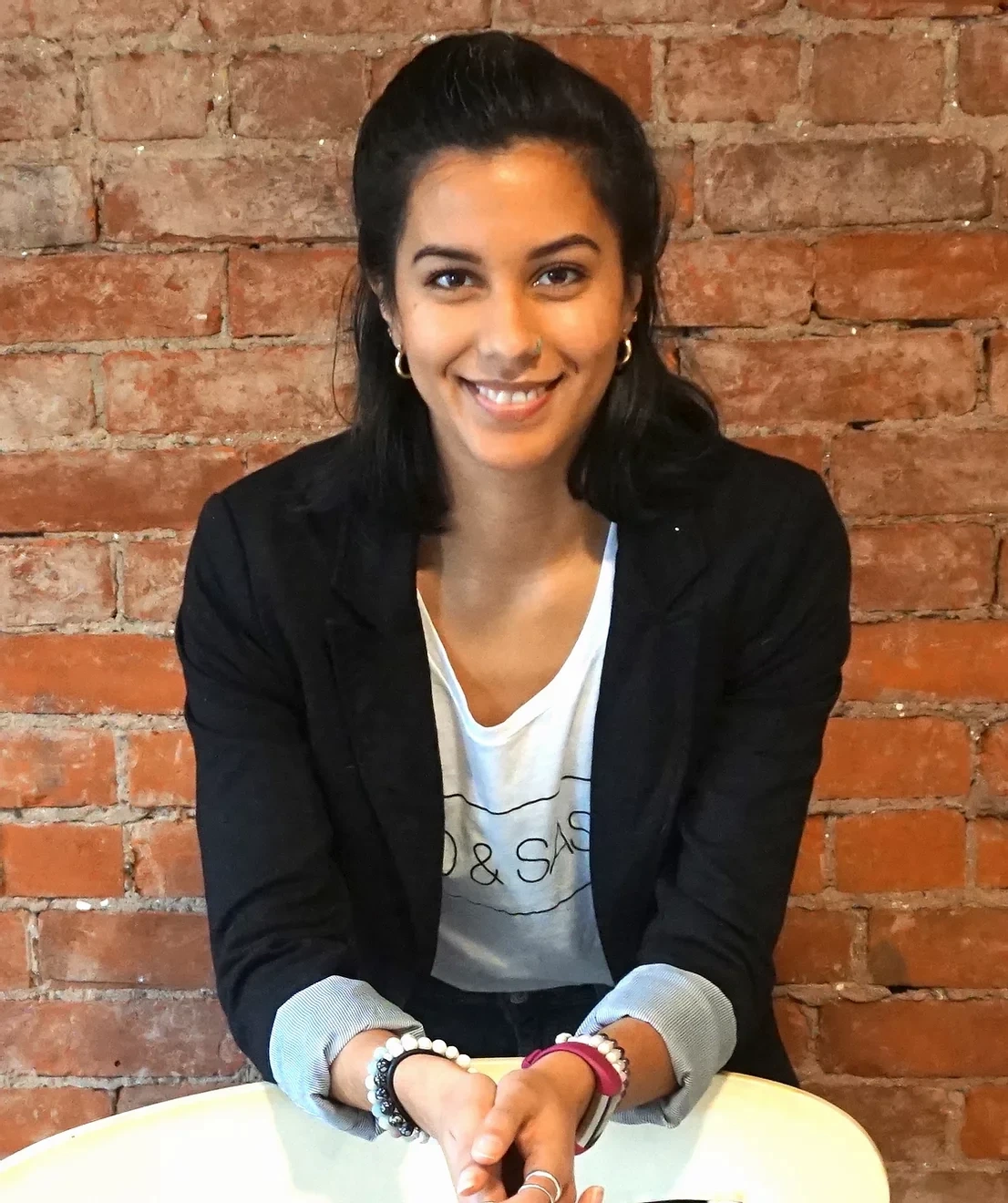 Sara Yukimoto-Saltman
TITLE
Sara Yukimoto-Saltman is a mixed-race,
Asian-American (Nisei Japanese and Anti-Zionist Jewish) facilitator, educator, and artist supporting individuals and groups committed to liberation.
Sara's childhood born and raised with class privilege as an Asian settler in Honolulu, Hawai'i, on unceded Kānaka Maoli land, fortified her lifelong commitment to dismantling systems of White Supremacy.
Sara has spent almost the last decade engaged in political education and facilitation work in various settings including non-profits, college writing centers, grant-based popular education spaces, and schools.
Most recently, Sara was a founding member of a high school Ethnic Studies department, writing and implementing a literary curriculum that centers the voices and narratives of BIPOC femmes and trans/gender non-conforming authors.
Her many years as an educator have honed Sara's ability to craft engaging learning environments that support others to find alignment between their daily living and their deep political commitments. Her approach to facilitation combines warmth and rigor as she supports individuals and organizations through transformation.
In addition to her consulting work, Sara organizes as a part of an Asian / Asian-American peer counseling collective to provide community-based, sliding scale mental health care for people of color, centering queer and trans folks in its practice. As a graphic recorder, Sara utilizes artistic recordings as a tool for political learning and consciousness building.
Sara currently resides in Brooklyn, New York on unceded Lenape Land.
Daniel Gutiérrez
Bio and photo coming soon!
Join Our Email List
Don't miss out on any of our offerings inviting you into this new society!